Our services
REPAIR AND MAINTENANCE
After more than sixty years of repairs and modifications, we have obtained an experience that guarantees the quality of our repairs. There is practically no type of failure that we have not faced, after having repaired more than 5,000 propellers.
All types of damage that can be fixed, are carried out in our facilities to fully guarantee the repair. Repair works are also carried out at the foot of the dry dock, provided that our technicians verify the possibility of doing so.
We perform repair and maintenance services for the entire axle line, including flying buttresses, bushings and closures.
«There is virtually no breakdown that we have not faced»
All kinds of
REPAIRS
Our offer in repairs is not only limited to the field of propellers but we also have extensive experience in repairing elements such as blades, cores and bronze parts in general.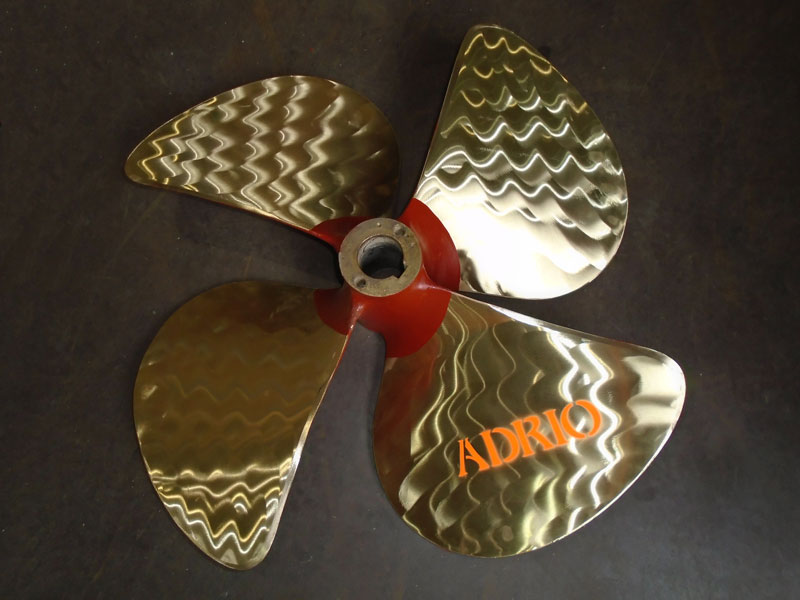 MODIFICATION
The modifications made to thrusters may be due to several factors:

Propeller adaptation to new engine.

Correction of the characteristics of the propeller due to overload or lightness.

Modification of the classic propeller to nozzle propeller is not possible in all cases.

Get maximum propeller performance.

In all these cases the modification of the propeller is advisable, obtaining excellent results after this operation.